A sagging brow can cause you to look tired, angry or older than you feel. Along with other features of the upper face, the brow communicates an array of emotions. If your brow has begun to droop as a result of aging, you may be sending unintended emotional signals that can seriously impact your personal and professional interactions.
If you live in Denver and would like to correct sagging issues in your brow or forehead, schedule a consultation with board-certified plastic surgeon Dr. Paul Zwiebel today by completing the form on this page or calling 303-470-3400. In your consultation, Dr. Zwiebel will listen closely to your goals, carefully assess your facial structure and recommend the best strategy to achieve the look you want.
Aging Brows
Your brow, just like every other part of your body, is susceptible to gravity. As you age, the tissues and skin of your upper brow grow lax and cause your brow to hang lower. When the brow droops, it can cause your eyelids to sag or fold, compounding your tired, stern appearance.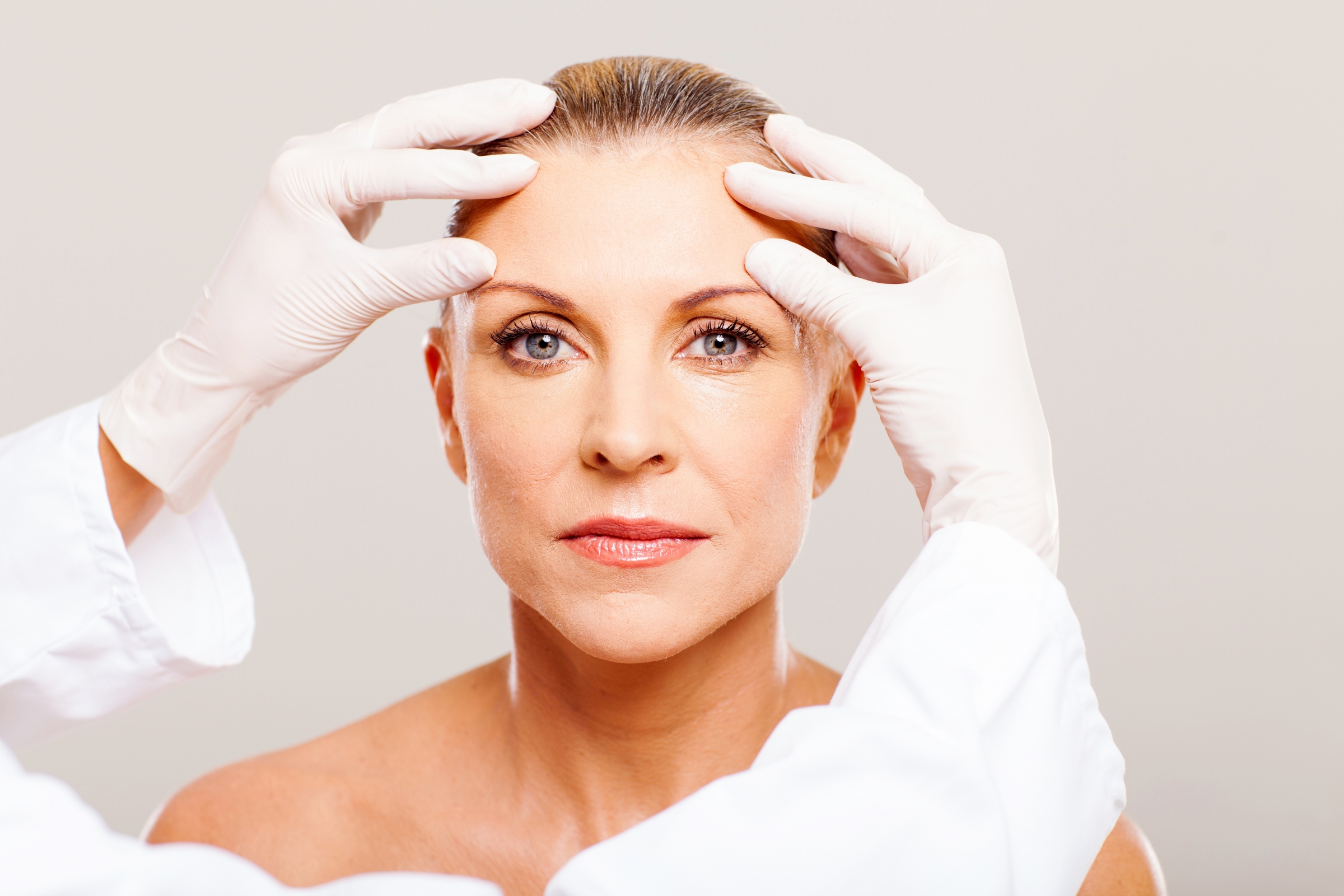 A wrinkled brow is different from a sagging brow, although some people have both. Brows wrinkle where persistent muscle action has created furrows and creases in the skin.  In these instances, BOTOX® cosmetic injections can effectively smooth the brow. In some cases, Dr. Zwiebel may recommend a more long lasting surgical procedure that can weaken or remove the muscles responsible for creating deep furrows, known as the "11s". Your consultation and anatomical review are critical to assessing these options.
Brow Lift Procedure and Results
Many of our patients from Denver and Highlands Ranch are concerned that brow lift surgery will create perpetually surprised expressions on their faces.  However, the goal of the brow lift, much like the goal of any cosmetic surgical procedure, is to achieve a beautiful, natural result. Dr. Zwiebel understands these concerns and focuses on repositioning the brow in a way that enhances the appearance of your eye without leaving impression of an emotional expression. 
In brow lift procedures, tiny incisions are made above the hairline in which small tools are inserted to elevate the brow. The procedure will smooth furrows in your forehead and tissues are affixed in their elevated positions.
Eyelid surgery is often combined with a brow lift to eliminate excess fat and skin from the eyelids to create a fully refreshed appearance.
The results of a brow lift can be both aesthic and functional. Not only does hanging forehead skin make you appear older, it can also obstruct your vision by pushing your eyebrows down.
Why Choose Dr. Zwiebel for Your Brow Lift?
Since addressing the appearance of the brow is complicated and can involve many factors, it is essential that you choose a facial plastic surgeon who understands which procedure or combination of procedures can deliver the results you want.  For more than 30 years, Dr. Zwiebel is a board-certified plastic surgeon who has helped thousands of patients from Littleton, Denver and throughout the world gain exceptional results from their plastic surgery procedures.
Dr. Zwiebel received a Doctorate in Dental Medicine (D.M.D.) from Harvard School of Dentistry, a Medical Doctorate (M.D.) from Mount Sinai School of Medicine, completed Fellowship training in the United States and France and served as Craig Hospital's primary plastic surgeon. All of this remarkable education, training and experience give Dr. Zwiebel a rich understanding of facial composition and surgical techniques.
The onsite surgical center at The Zwiebel Center for Plastic Surgery and Skin Care is certified by the American Association for Accreditation of Ambulatory Surgery Facilities (AAAASF) to provide you with comfort and safety for your surgical needs.
If you live in the Denver area and want to find out of a brow lift is right for you, please contact The Zwiebel Center for Plastic Surgery and Skin Care today by calling 303-470-3400 or completing the form on this page to schedule your personal consultation. Dr. Zwiebel proudly serves residents of Littleton and Highlands Ranch, Colorado, as well as patients worldwide.