Women choose genital cosmetic surgery to improve the appearance of their genitals, alleviate symptoms, or enhance sexual pleasure. There is a very high rate of satisfaction with the results of these procedures.
At the Zwiebel Center for Plastic Surgery and Skin Care, our board-certified plastic surgeon Dr. Paul Zwiebel has the experience you can trust for this procedure. He understands that any treatment for this intimate area requires a sensitivity to your needs and will work with you each step of the way to produce the results you desire.
If you'd like to learn more about the labiaplasty and vaginal rejuvenation procedures we offer at our office, please contact us by filling out the form on this page or by calling us at 303-470-3400 and schedule your private consultation. We proudly provide services to those who live in Denver, Highlands Ranch, Littleton, and nearby areas of Colorado.
Procedures We Offer
Vaginal rejuvenation procedures or cosmetic surgery of the female genitalia include:
Labiaplasty (reduction of the skin folds around the vagina)
Monsplasty contouring the pubic mound
Clitoral hood reduction (reducing excess tissue of the hood of the clitoris)
Vaginoplasty (usually to tighten the vagina)
G-spot enhancement (to increase sexual responsiveness and pleasure)
What is Labiaplasty?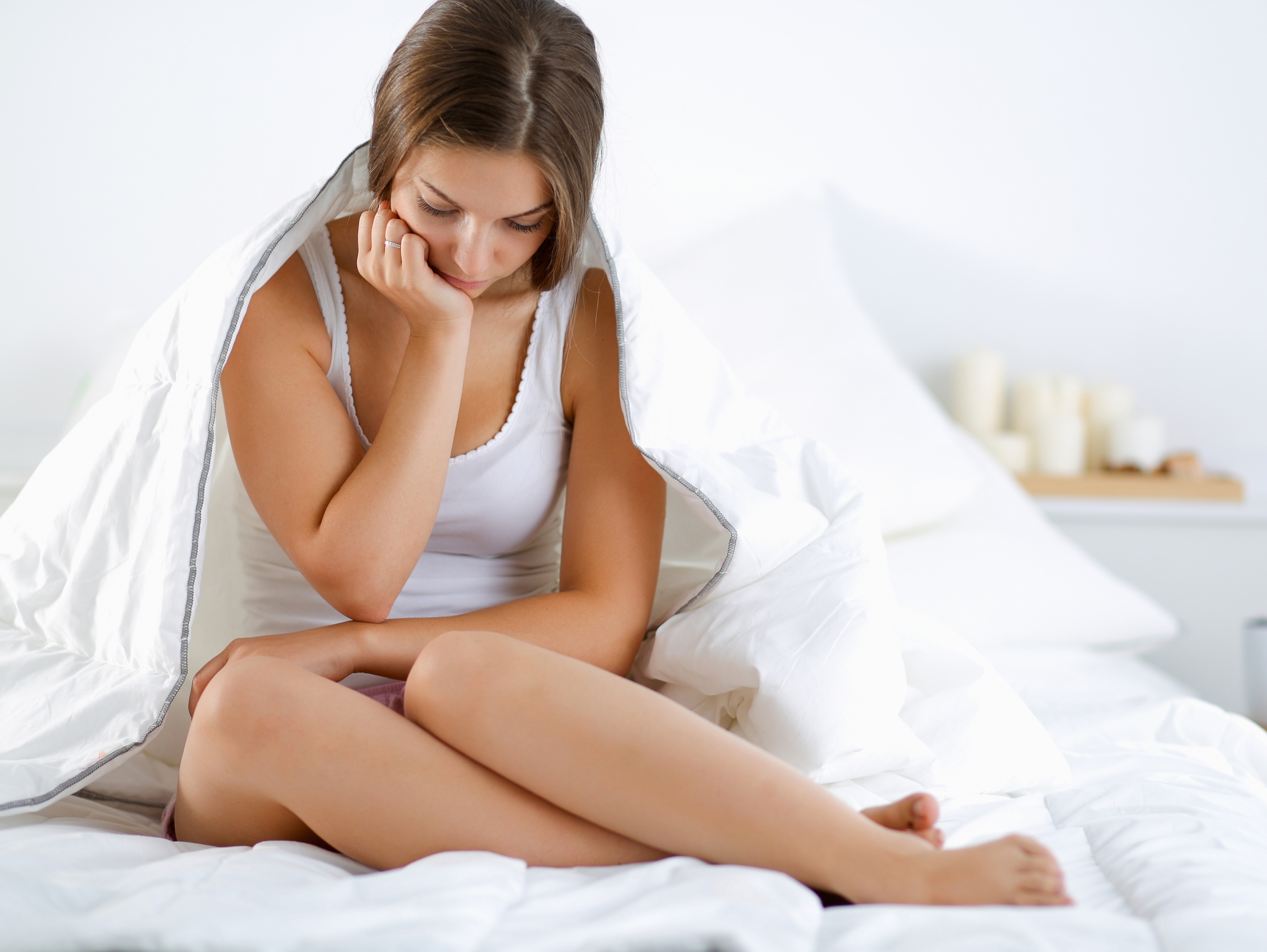 Labiaplasty is a surgical procedure to improve the appearance of the labia minora (inner lips) or labia majora (outer lips) of the vagina. The excess skin of the labia is removed and shaped to alter the size and symmetry of the labia. This procedure is performed to improve the appearance of the labia or to relieve discomfort caused by an enlarged labia. Labiaplasty is a routine surgical procedure that can improve the appearance of the vagina and alleviate the symptoms of irritation or pain.
An enlarged labia can cause pain due to friction with activities and sexual intercourse, as well as self-consciousness and inhibition during sexual intimacy. An enlarged labia may also cause self-consciousness in tight fitting clothing and swimsuits ("camel toe"). The psychological and physical benefits of plastic surgery of the female genitals can be quite substantial in improving self-esteem and decreasing discomfort.
Enlargement of the labia is a common condition that may develop at a young age, or over time. For many women, an enlarged labia may occur with pregnancy or aging.
A Woman's Anatomy
The labia majora are the outer skin folds surrounding the vagina and the labia minora are the inner skin folds. The female external genitals are called the vulva and include the labia, clitoris, clitoral hood, urethra (urinary opening), and the vagina. The labia minora surround the urethra and vagina and extend from the clitoral hood to the posterior border of the vagina. The labia majora extend from the mons pubis (pubic mound) to the perineum (the area between the vagina and the anus).
The size, shape, and color of the labia minora normally vary considerably among women, and it is not unusual to see considerable asymmetry (differences between the two sides), as one of the labia minora is normally larger than the other. The labia minora may be hidden by the labia majora or protrude beyond the labia majora. The labia minora often enlarge during sexual arousal.
The labia minora may change in size due to:
Genetics
Hormonal effects (pregnancy)
Result of mechanical effects such as piercing or sexual intercourse
Activities like bicycling or horseback riding
The labia majora and mons pubis may change as a result of pregnancy, aging, weight gain or loss.
Labiaplasty Options
Depending on your specific needs, there are many different procedures that can be used to help with your individual circumstance. The different procedures include:
EdgeTrim: Surgical trimming of the outer edge of the labia minora to reduce its size. This is the simplest surgical technique, leaving a less wrinkled and pinker edge to the labia minora.
Wedge Resection: This surgical technique reduces the size of the labia minora by removing a pie slice-like wedge from the labia minora and stitching the remaining edges back together. This technique preserves the wrinkled edge and pigment of the labia minora.
De-Epithelialization: Removes just the top layer of skin from the middle portion of the labia and stitches over the area to shrink the labia. This also preserves a wrinkled edge to the labia minora, but is useful for only limited reductions and recurrence is more likely than other techniques.
Clitoral Hood Reduction: Surgical trimming of excess thickness or amount of tissue of the clitoral hood. Too much reduction is to be avoided to prevent overexposure hypersensitivity of the clitoris.
Laser Labiaplasty: Usually involves the de-epithelialization technique. Studies show little or no advantage to using the laser, despite claims of quicker healing, which appear to be more a marketing ploy. There are reports of increased incidence of cysts forming after laser labiaplasty.
Labia Majora procedures include:
Reduction: This can sometimes be done with liposuction, rather than surgical cutting of tissue.
Augmentation: if the labia majora have become deflated, fat grafting can restore volume and shape.
Your Personal Consultation
At the Zwiebel Center for Plastic Surgery, we understand that a woman's decision to undergo labiaplasty is highly personal and private. We will treat you in a respectful manner and with the utmost professionalism. We fully respect your privacy and will be very discreet during your confidential consultation with Dr. Zwiebel. Your questions and concerns will be addressed and your information will be treated with complete confidentiality.
Dr. Zwiebel will advise you if you are a good candidate for labiaplasty and determine what techniques are best for your unique situation. Dr. Zwiebel will educate you about the procedure and what to expect during your recovery.
The Labiaplasty Procedure
For your privacy and safety, Dr. Zwiebel performs labiaplasty as an outpatient procedure in our nationally-accredited surgical suite. Our facility is specially designed to provide you the privacy and confidentiality you desire, with the discreet and personal attention of our dedicated professional staff.
For your comfort, labiaplasty is usually performed with oral sedation and local anesthetic. An anesthetic cream will be applied to numb the labia before a longer-acting local anesthetic is injected, making the procedure nearly painless. The procedure takes less than an hour.  Most patients are so comfortable and relaxed that they tend to sleep during the procedure.
For those who may prefer, we are happy to also offer intravenous sedation ("twilight anesthesia") for labiaplasty. Because we use fast-acting modern sedation techniques, you will be asleep and unaware during the entire procedure, yet awaken quickly and refreshed at the conclusion of the procedure. Long-acting local anesthetics will be used for your continued comfort.
The technique and design of the procedure are individualized to improve the shape and symmetry of the labia while hiding the incision scars, which are often invisible when fully healed.
Vaginal Rejuvenation
Vaginoplasty is performed to reduce (or widen) the vagina to enhance sexual intercourse. Surgical or laser reduction can be done to tighten the vaginal canal if Kegel exercises to tone and strengthen vaginal muscles are not producing adequate results.
Newer vaginal rejuvenation techniques include ThermiVa, which employs energy waves (radio frequency) gently heating the tissues to tighten the vagina, increase lubrication, and sexual response.  ThermiVa is a one-hour outpatient non-invasive technique that requires no recovery, no downtime, and immediate resumption of all activities. Most people will do an initial series of three ThermiVa treatments, one month apart to obtain desired results and one annual maintenance treatment.
Recovery and Follow-Up Care
To guide you through your recovery and optimize your results, Dr. Zwiebel and his staff will schedule regular post-op visits to monitor your healing and answer your questions.
You can expect to be sore for a few days after the procedure. Post-op care includes careful local hygiene, washing the area with soap and warm water and applying antibiotic ointment. Patients may shower immediately, but should avoid soaking in a bath (or pool) for 1 week.
You should plan to wear comfortable, loose-fitting clothing during the recovery period. Most women return to work and most normal daily activities in 2-4 days following the labiaplasty procedure. It is critical to allow adequate time for proper healing and for your comfort.
For four to six weeks after surgery you will have to abstain from:
Vaginal intercourse
Biking
Horseback riding
Strenuous activities like running/jogging
Potential complications are infrequent, but may include: bleeding, pain, suture line separation, infection, pain with intercourse, recurrence, unsatisfactory appearance (under-correction, over-correction, or asymmetry).
Labiaplasty and Vaginal Rejuvenation Costs
Costs for these procedures vary and are seldom covered by insurance because they are usually elective cosmetic procedures, rather than medically necessary. Fees generally range between $3500 - $6500 depending on what procedures are to be done and the type of anesthesia used.
Labiaplasty Reviews
(Treatment results may vary)
For all the ladies that suffer from the same issues as I did
I had a labiaplasty done by Dr. Paul Zwiebel I am not bringing his name up only because he is an excellent doctor but because he changed my life forever. I want to share this with you ladies because you are not alone. I suffered for more than 15 years I was always worried about wearing tight clothes especially swimsuit. I don't have to anymore. I feel so good about my body for the first time in my life thanks to Dr. Paul.
Before my surgery, I showed him some of the photos how I would like to have it done and it exactly looks like that photo. I can't believe it but it's perfect. The results are excellent. Thank you again, Dr. Zwiebel. There is no need to worry about pain after your numbing wears off. There is just a slight discomfort. No narcotics needed.  If you are having the same issues as I had don't hesitate and go see Dr. Zwiebel. You will be in good hands.
29 Year Old. 15 Years of Embarrassment  
Dr. Paul is an amazing doctor he knows exactly what needs to be done and how to make patients satisfied.
31 Years Old, No Kids, Active, Trim Labiaplasty
I always felt uncomfortable with my labia for many years. I finally had labiaplasty performed by Dr. Paul Zwiebel and I must say he is the best and I love my results. He really changed my life forever and how I feel about myself so I thank him for that. I decided to have local anesthesia instead of sedation and I must say I would do it all over again. My doctor and staff made me feel very comfortable. I highly recommend Dr. Zwiebel.
I decided to have local anesthesia instead of sedation and I must say I would do it all over again. My doctor and staff made me feel very comfortable. I highly recommend Dr. Zwiebel. I decided to have local anesthesia instead of sedation and I must say I would do it all over again. My doctor and staff made me feel very comfortable. I highly recommend Dr. Zwiebel. I decided to have local anesthesia instead of sedation and I must say I would do it all over again. My doctor and staff made me feel very comfortable. I highly recommend Dr. Zwiebel.
31 Yr Old, Self-Conscious for Years
Dr. Zwiebel and his staff were absolutely amazing. They were very attentive and responsive when I called with questions. Everyone was very friendly and helped make me feel comfortable at all times. I couldn't be happier with the results of Dr. Zwiebel's work.
Wedge Excision
I had "wedge excision" done. Cuts are inside hiding. I love my results.
Contact Our Board-Certified Plastic Surgeon Today
To learn more about labiaplasty and find out if you are a candidate for a labiaplasty procedure, call our office today at 303-470-3400 and schedule your private consultation with Dr. Zwiebel. You can feel confident you will be in good hands with Dr. Zwiebel, recognized for his expertise, experience, and reputation for excellence in the field of plastic surgery. We look forward to meeting you and answering your questions.