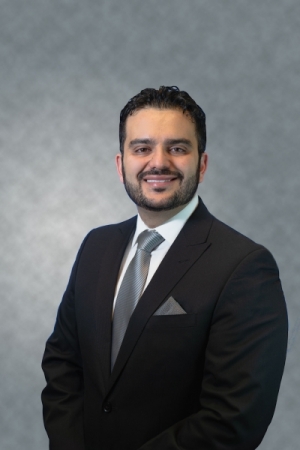 Dr. Kamran Dastoury is a highly-trained and experienced cosmetic surgeon who is passionate about his work restoring or improving the aesthetic concerns our patients in the Denver area have about their face and body. He enjoys talking with patients to learn about their individual goals and designing a variety of treatment options to reach the best results. Dr. Dastoury is an award-winning physician and has been published for his research on rhinoplasty and other facial plastic surgeries.
Some of Dr. Dastoury's favorite cosmetic procedures include:
Stem Cell Fat transfer, facial rejuvenation
Eyelid Surgery (Blepharoplasty)
Jawline Contouring
Liposuction - body contouring with advanced skin tigheniging using J-Plasma, VASER or ThermiTight
PRP- Growth factors for skin rejuvenation
Education & Training
Dr. Dastoury grew up in the Los Angeles area and earned his graduate degree from the University of Southern California. He then pursued his medical degree at Louisiana State University (LSU), School of Medicine. He completed his general surgery internship and six-year residency in Maxillofacial Surger  at the ILH Charity Hospital (Level 1 trauma hospital) in New Orleans.
His passion for coemstic surgery led him into the American Academy of Cosmetic Surgery where he completed a full year of focused surgical traning during his cosmetic surgery fellowship program in facial and body cosmetic surgery in Southern California. He then went into private practice in Los Angeles area operating out of Beverly Hills Ambulatory Surgery Center and Surgical Arts of Inland Empire before moving to Denver in 2018.
Dr. Dastoury has had extensive training in these areas:
Facial and Body Cosmetic surgery
Facial trauma
Head and neck cancer
Microvascular reconstruction
Pediatric craniofacial surgery
Reconstruction
Concious sedation and general anesthesia
Dr. Dastoury is licensed in three states—Colorado, Louisiana, and California. During his residency program. Dr. Dastoury had in-depth training of anesthesia, and that vast experience allowed him to get his anesthesia certificate in both Colorado and California.
Memberships, Awards, & Community Service
Once he found his passion for cosmetic surgery, Dr. Dastoury pursued education and training in all areas of the field. He's also been a motivated researcher in cosmetic surgery. His poster presentation at the 2014 AAMOS annual meeting in Hawaii was published in the Journal of Oral and Maxillofacial Surgery. Dr. Dastoury was presented with the Resident Research Award at the 2014 conference as well.
Professional Background
Board-Certified by The American Board of Maxillofacial Surgery
Hospital Privileges:
Littleton Adventist Hospital, Littleton CO
San Antonio Regional Hospital, Rancho Cucamonga, CA
Professional Organizations
Fellow American Academy of Cosmetic Surgery
Diplomate of American Association of  Maxillofacial Surgeons
Acitve member of American Medical Society
Acitve member of Colorado Medical Society
Acitve member of Arapahoe County Medical Society
Certificates & Honors
Resident Research Award, AAMOS
Award for Leadership Skills, USC Doctors Out To Care
Presentations:
 Dr. Dastoury has continued his research and delivered a live webinar for the American Academy of Cosmetic Surgery on, "Sublabial Approach to the Septum in Cosmetic Rhinoplasty," in 2017.
Volunteering and Mission Work
Dr. Dastoury has volunteered his time and expertise for cleft lip and palate repair and craniofacial surgery to Nicaragua, Guatemala and Mexico
Other volunteer work include:
Thousand Smiles Organization, Encenada Mexico
M.E.N.D. (Meet Each Need with Dignity), Thousand Oaks California
Christian Medical Dental Association,  Missionary Trip, Guatamala
"Day on the Hill" resident advocate for AAMOS, Washington D.C
Volunteer at Mobile Clinic in Pasadena and Santa Maria, California
Dr. Kamran Dastoury is a valuable part of The Zwiebel Center for Plastic Surgery and Skin Care team. He enjoys boating, hiking, and other outdoor activities in Colorado and has recently discovered his talent for sculpting.
Schedule Your Consultation with Dr. Dastoury at The Zwiebel Center
If you're interested in improving an aspect of your face or body, please contact Dr. Dastoury at The Zwiebel Center for Plastic Surgery and Skin Care and Modern Surgical Arts of Denver in Highlands Ranch today at (303) 470-3400. We serve patients in nearby Colorado areas including Denver and Littleton.