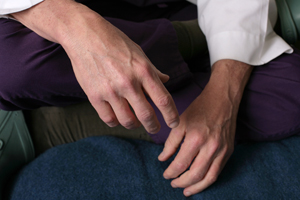 As with all surgery, the most important factor in success of plastic surgery is the surgeon you ultimately select. We believe that you need to come to this decision with full information and knowledge of all the factors involved. We encourage you to do your own research and learn all that you can.
The following are what we view as key issues involved in determining which surgeon and facility is the best for you.
Check for Certification by the American Board of Plastic Surgery (ABPS). American Board of Plastic Surgery certification means that your surgeon has completed undergraduate college, medical school, an approved general surgery residency of at least three years, and an approved plastic surgery residency of additional two to three years. Board Certification is obtained only after the candidate has been in plastic surgery practice for at least two years and has passed rigorous written and oral examinations.
Do not be confused of other official sounding boards and certifications created by or for other physicians. These legitimate sounding "Boards" are misleading. One thinks that those doctors are accredited by a plastic surgery board and they are not.The Amercian Board of Plastic Surgery (ABPS) is the only board recognized by the American Board of Medical Specialties (ABMS) for certification of plastic surgeons, and ABMS is the only board able to provide true plastic surgery recognition. Should you have any questions about a surgeon's board certification, consult with ABMS. You may contact them at 800.776.2378 or visit their website at www.abms.org.
Check for membership in the professional societies for plastic and reconstructive surgeons. The following are organizations which are highly respected in the field of plastic surgery:

ASPS, the American Society of Plastic Surgeons: Only doctors who are certified by the American Board of Plastic Surgery (ASPS) may become members of ASPS. ASPS represents the full scopy of plastic surgery (Aesthetic and Reconstructive). On-going continuing medical education by the physician is a requirement for Membership.

ASAPS, the American Society for Aesthetic Plastic Surgery : Only doctors who are certified by the American Board of Plastic Surgery may become members of ASAPS. ASAPS members are fully trained in both reconstructive and plastic surgery, but have a special interest in "aesthetic" plastic surgery procedures.
Find out how Dr. Paul Zwiebel's background matches these qualifications for a premier plastic surgeon. Please call The Zwiebel Center for Plastic Surgery and Skin Care at 303-470-3400 or complete our online contact form to arrange a consultation.