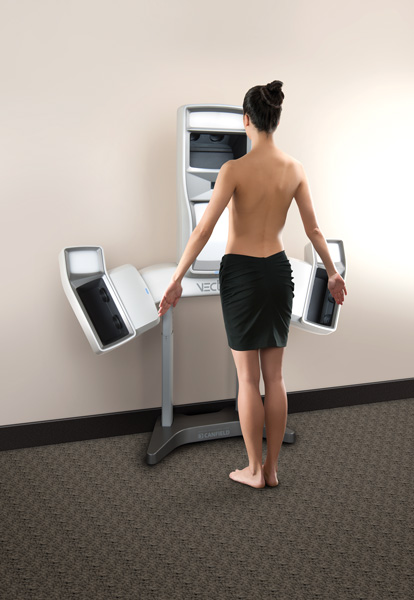 At the Zwiebel Center for Plastic Surgery and Skin Care, we believe in giving our patients the highest quality care by providing customized plastic surgery procedures with beautiful, natural looking results. With over 30 years of experience, our board-certified plastic surgeon Dr. Paul Zwiebel combines his world-class medical training with a state-of-the-art, on-site surgical center to ensure each patient receives the utmost level of safety and comfort.
Among the many advanced medical technologies we use is the VECTRA XT 3D Imaging Solution by Canfield Scientific, Inc. With this technology, we can provide you with a comprehensive breast surgery consultation that not only explains how their procedure will work but actually shows you the desired results to help you make the best decision for your figure.
If you're interested in learning more about how this machine can help you visualize your procedure, contact us today at 303-470-3400. We proudly serve those in Denver, Littleton, Highlands Ranch, and nearby areas of Colorado.What is the VECTRA XT 3D Imaging Solution?
What is the VECTRA XT 3D Imaging Solution?
The VECTRA XT 3D Imaging Solution is an ultra-high resolution 3D image capturing machine that helps doctors assess, educate, and simulate outcomes for plastic surgery procedures. This machine lets us take images of your breasts to simulate the possibilities of your aesthetic procedure.
With the VECTRA XT, we can streamline your consultation and allow you to visualize your expectations so that together we can assess your treatment objectives and find the best possible outcome for your treatment plan.
The VECTRA XT 3D Imaging Solution has:
Automated measurements: With precise 3D imaging we can see exactly what your current situation is
Gray mode: Allows us to see contours on your face and body for opportunities for corrective procedures
Contouring: Simulates removing or adding volume to the body
Dynamic soft tissue modeling: Generates 3D models of the breast implants you choose and calculates realistic results
Visualize expectations: With powerful viewing tools you can see visualizations of your expectations for your breast surgery procedure
Complementary procedures: We can see the different outcomes between a single procedure or multiple procedures to give you the best treatment plan

VECTRA XT Helps with Breast Surgery Procedures
At the Zwiebel Center for Plastic Surgery and Skin Care, our goal is to help you look and feel your best. That's why we offer a plethora of breast surgery procedures aimed to augment, lift, reduce, or revise your breasts.
By using the VECTRA XT 3D Imaging Solution we're able to individualize your procedure so that you can determine exactly what is best to achieve the results you want. We can use the VECTRA XT 3D Imaging Solution for the following procedure areas:
Contact the Zwiebel Center for Plastic Surgery and Skin Care Today
Dr. Paul Zwiebel has the expertise and artistic approach you need for your cosmetic procedure. His compassionate bedside manner and commitment to your comfort will put you at ease throughout your experience. He'll explain your options and help you find a solution that best meets your needs.
If you are considering breast surgery in Denver or Littleton, please contact the Zwiebel Center for Plastic Surgery and Skin Care by calling 303-470-3400 or completing the form on this page to schedule your consultation. Dr. Zwiebel serves patients from Highlands Ranch, Colorado and throughout the country, as well as international visitors.