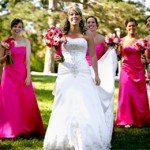 Brides: Something old, something borrowed…SOMETHING NEW! Pre-wedding surgical & non-surgical treatments:
Call 303-470-3400 to find out about our pre-wedding packages, including BOTOX®, fillers, facial peel packages, and a complimentary skincare evaluation.
Countdown to Your Big Day!
5 months BEFORE wedding:
Rhinoplasty: Nose enhancement to make the appearance of the nose larger or smaller, alter shape of the bridge, tip or notstrils
4 months BEFORE wedding:
Start your skincare treatments: New products & series of peels
3 months BEFORE wedding:
2-3 weeks BEFORE wedding:
Filler: Full sexy lips, plump up those cheeks, remove deep nasal-labial folds
BOTOX® or Dysport Injectable: Wrinkle-free skin on forehead, remove lines around the eyes or frown lines
2-3 days BEFORE wedding:
Microdermabrasion or Illuminize Peel: Get that facial glow!