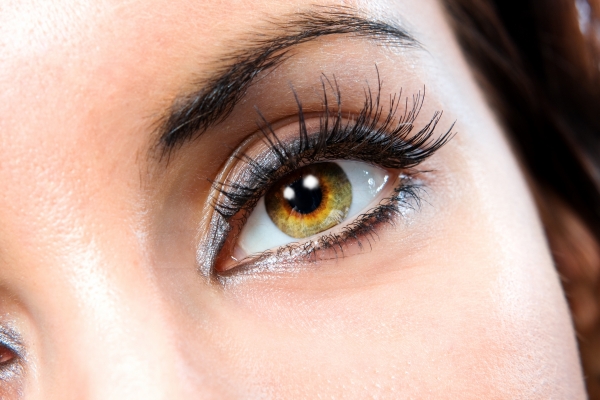 Eyelashes are the accessories to your eyes. When you think of long, beautiful eyelashes images of famous models and celebrities come to mind. But what if your eyelashes are less than what you want? At the Zwiebel Center for Plastic Surgery and Skin Care, we offer Latisse® treatment as a way to increase the length, thickness, and darkness of your eyelashes so that you can have the lashes that you desire.
If you'd like to learn more about this simple yet effective treatment for growing longer eyelashes, contact us today at 303-470-3400 to schedule your initial consultation. Our board-certified plastic surgeon Dr. Paul Zwiebel and his staff happily provide services to those who live in and near Highlands Ranch, Denver, Littleton, and nearby areas of Colorado.
What is Latisse®?
Latisse® is a FDA-approved medical treatment to enhance the length and prominence of eyelashes. This product was designed to treat hypotrichosis, a condition in which hair doesn't grow as it should, and in this scenario, it can result in insufficient or less than normal eyelashes. It also helps those who experience thinning and shortening of the lashes due to the aging process.
Fortunately, Latisse® is an effective solution for addressing this issue. Because of its easy application, nearly anyone can use this treatment to create fuller, thicker lashes that improve the overall appearance of your eyes. In a Latisse® clinical study, 278 people across the country participated in a 16-week treatment period to help study the effects of this treatment. At the end of the trial period, participants experienced an:
Eyelash length increase of 25%
Eyelash thickness increase of 106%
Eyelash darkness increase of 18%
How to Use Latisse®
Latisse® eye drops take just a few seconds applied to your upper eyelashes once a day to achieve lasting results. Within four weeks, you will start to see visible results and it generally takes up to 16 weeks to achieve maximum results. In just a few weeks, you will enjoy longer, fuller and darker eyelashes without the inconvenience of false eyelashes or extensions.
Because you will be applying this medicine yourself, it's important to understand how to safely use the product. There are some important things to note, such as:
Don't use anything other than the supplied sterile applicators to apply the medicine
Never apply the medicine to the lower eyelid or inside the eye
Always handle the bottle and applicator safely, as any contamination with bacteria can cause an infection after application
Always remove your contacts prior to application
Proper care and usage instructions will be thoroughly explained to you before you begin treatment at home. With ongoing use of Latisse®, you'll be able to enjoy beautiful thick eyelashes, and unlike some beauty treatments, the results of using Latisse® always look natural and attractive.
It's important to note that your eyelashes will return to their normal length and appearance once you stop using Latisse®. After using the product for the entire 16 week treatment period, talk to your doctor about how to maintain your long, beautiful lashes. If you decide to stop using Latisse®, the results usually recede within about two months.
Candidates for Latisse®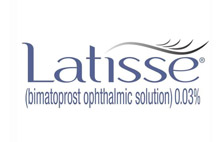 At the Zwiebel Center for Plastic Surgery and Skin Care, our goal is to provide safe cosmetic solutions to all of our patients. To fulfill this goal, we aim to be open and honest about who is able to have the treatment or procedure they want. Sometimes, not everyone is a candidate for the treatment they wish to have.
Our board-certified plastic surgeon Dr. Zwiebel will evaluate your candidacy to make sure that Latisse® is the right solution for you. While our doctor will make the decision after fully assessing your medical history, a few conditions that may affect your candidacy include:
Having a history of eye problems
Having had eye surgery
If you're allergic to any of its ingredients
If you're pregnant or breastfeeding
If you're using any products to lower eye pressure
If you have a history of abnormal intraocular pressure
As with any medication, there are risks of side-effects. Our doctor will go over all of this with you prior to treatment, but some minor risks include redness and itching of the eyes, eyelid skin darkening, and hair growth in other areas of the skin in which Latisse® frequently touches.
Contact the Zwiebel Center for Plastic Surgery and Skin Care Today
Dr. Paul Zwiebel uses his 30 plus years of experience to provide his patients with the best results for their cosmetic goals. We believe in keeping high standards for each patient's care as well as creating a welcoming atmosphere so that you can feel comfortable from your initial consultation to your follow-up care.
If you want to learn more about Latisse® and if it can help you, call us today at 303-470-3400 to schedule your consultation. We provide services to those who live in and near Highlands Ranch, Denver, Littleton, and nearby areas of Colorado.