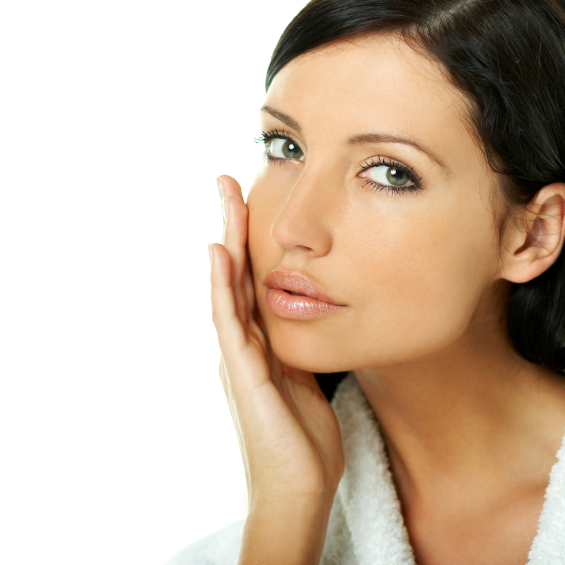 It happens to all of us as we age, moderate to severe lines and wrinkles develop on your face, which may make you feel self-conscious about how you look. These lines form from a lifetime of laughing, frowning, smiling, and expressing a range of emotions and after time, our skin loses its elasticity and ability to tighten. These lines may also develop early in life because of genetic or lifestyle conditions, but no matter when they occur, these signs of aging can be discouraging.
At the Zwiebel Center for Plastic Surgery and Skin Care, we offer dermal fillers, such as Restylane®, to enhance your appearance and erase signs of aging from your face. This non-surgical method is a great way to smooth out folds and lines that develop over time, giving you a more youthful complexion.
If you're interested in learning more about Restylane® and if it can help you, contact us today at 303-470-3400 to schedule your initial consultation. We welcome patients from Highlands Ranch, Littleton, and Denver, Colorado.
What is Restylane®?
Restylane® is a FDA-approved, non-surgical injectable filler used to restore volume and fullness for moderate to severe facial wrinkles and folds. As hormone levels naturally decrease with age, lips will lose their plumpness and the skin loses its natural elasticity. Restylane® is a non-animal-based hyaluronic acid that exists naturally in the human body.
Restylane® can be used to reshape and enhance areas of the face, including:
Facial wrinkles
Nasolabial folds (smile lines)
Marionette lines (frown lines)
Lips
Eyes
Cheeks
Jawline
Chin
The hyaluronic acid in Restylane® works by retaining volume under the surface of the skin. The acid adheres to the skin and acts like a magnet for water molecules, which helps preserve the improved volume of the skin.
With his experience and efficiency in using Restylane®, Dr. Zwiebel finds that this filler generally lasts for six months. The treatments are safe, require little or no downtime, and are approved for adults over the age of 21.
Restylane® Silk
Restylane® Silk is the first hyaluronic acid filler built for gently adding volume to the lips and for the treatment of perioral lines, or the lines that develop around the mouth in no definitive pattern. Like other areas of the face, the lips often thin as we age, causing lost shape and an increase in vertical lines around the mouth.
Restylane® Silk was designated as a natural-looking treatment for precise lip definition and line control to produce silkier, smoother lips. This process uses smaller hyaluronic acid particles than other Restylane® products so that it can safely and effectively treat the sensitive areas of the lips. In clinical studies, 98% of subjects reported visible improvement in lip fullness 14 days after injection and 76% after six months.
Restylane® Lyft
Restylane® Lyft is used for long- lasting results to contour the cheeks and treating moderate to severe age lines. When we age, the natural fat within the cheeks loses its volume, which can cause the skin to sag and wrinkles to develop. Restylane® Lyft corrects lines, folds, and wrinkles on sides of nose and mouth and adds volume to the cheeks and mid-face area.
Restylane® Lyft is an FDA-approved filler used to lift the cheeks and add volume to nasolabial folds (smile lines). In clinical studies, 95% of subjects saw an improvement two months after treatment and 73% still saw an improvement 12 months after treatment.
Candidates for Restylane® Treatment
As with any plastic surgery procedure, it's important to understand that not everyone is a suitable candidate for a specific treatment. During your initial consultation, our board-certified Dr. Zwiebel will go over your current health status and review your medical history to make sure this treatment is right for you. Before undergoing Restylane® treatment, it's recommended to talk to your doctor if you:
Have severe allergies or a history of allergic reactions
Are allergic to lidocaine
Have a bleeding disorder or are prone to bleeding
Are on any immunosuppressive therapy
Are on any blood-thinning medication
Are pregnant, breastfeeding, or planning to be pregnant
While the above situations may not necessarily disqualify you from treatment with Restylane®, it's important to let your doctor know so that the safest treatment can be decided on for your goals.
Contact a Restylane® Specialist Today
At the Zwiebel Center for Plastic Surgery and Skin Care, our friendly and caring staff works to make sure that you are taken care of through every step of your plastic surgery procedure. By providing customized treatment plans, we'll find the best solution to meet your needs and restore your youthful beauty.
If you're interested in learning about any of the Restylane® products we offer, contact us today at 303-470-3400 to schedule your initial consultation with our skin care specialists. We proudly provide services to those who live in and near Highlands Ranch, Littleton, and Denver, Colorado.