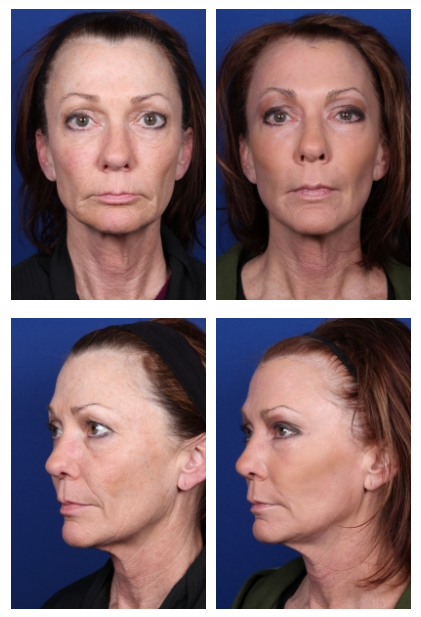 Once in a while, a new technology emerges that is a major evolutionary step forward in our ability to reverse the signs of aging. JPlasma is one such technology. J-Plasma® is a device designed specifically for facial skin resurfacing that produces some of the most dramatic improvements Dr. Zweibel has seen in over 30 years as a plastic surgeon.
What is J-Plasma?
JPlasma utilizes an energized form of helium gas to produce an amazingly precise "cold" flame that stimulates new facial skin growth and skin tightening that is nothing short of remarkable.
JPlasma treatment can be completed in one session in as little as 45 minutes and reduces facial wrinkles in three distinct regions of the face:
the brow
the eyes
the lower face and mouth
JPlasma may be the right cosmetic treatment for you if your face appears aged due to lines and wrinkles caused by:
Premature aging
Sun damage
Smoking
Patient results have included dramatic improvement in lip lines; the skin tightening has even made the lips look naturally fuller! The tightening of the lower eyelids has replaced surgical eyelid lift in some patients.
What can I results can I expect from J Plasma?
In our practice, we have been using the JPlasma to produce some remarkable skin tightening with wrinkle reduction and improved complexion. The results have exceeded any that we have seen with LASER resurfacing or peels, without the pigment changes or the demarcation lines that can occur with LASERS or deep peels.
In these before and after photos of actual patients of Dr. Zweibel, you can see the dramatic difference that JPlasma skin resurfacing can provide.
Call Dr. Zweibel Today for Your J Plasma Consultation
Are you ready to experience this amazing innovation in facial rejuvenation? For more information about the cost of JPlasma and how this revolutionary treatment can improve your facial appearance, call 303-470-3400 today to schedule your personal JPlasma consultation with Dr. Zweibel. We welcome patients throughout the Denver metro area.