In Littleton, Colorado and the Denver region, board certified plastic surgeon Dr. Paul Zwiebel brings his skill and experience to each treatment when performing Juvéderm® injectable gel procedures.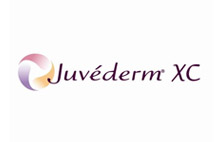 Dr. Zwiebel eases Juvéderm® gently under the skin to instantly restore your skin's volume. The injectable is very effective for treating nasolabial folds (the smile lines that run from the nostrils to the corner of the mouth), the frown lines at the corner of the mouth, and the pre-jowl folds.
For lip enhancement, Juvéderm® is injected along the lip line. There are many benefits to Juvéderm®, and it does not require an allergy test. Treatment has been shown to last nine months or longer in many of Dr. Zwiebel's patients, and seems best for use in the face in areas other than the eyelid region.




Juvederm Voluma XC - Adds volume lost in the cheeks, creates lift and contour, and last up to 2 years with optimal treatment.
Juvéderm® is approved for cosmetic use by the FDA. The treatments are very safe and require little or no downtime. For more information, please call 303-470-3400 to speak with a member of the team at The Zwiebel Center for Plastic Surgery and Skin Care.