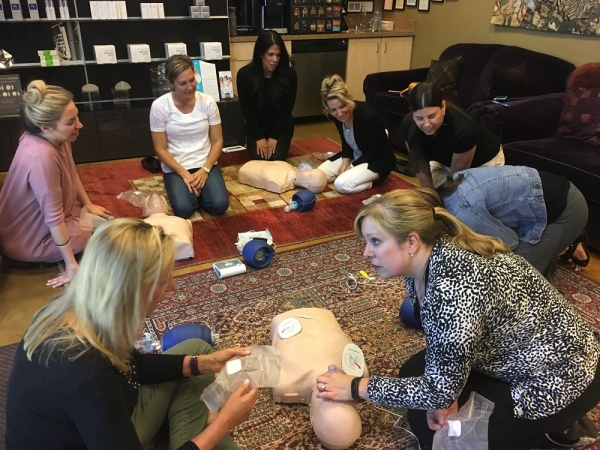 At the Zwiebel Center for Plastic Surgery and Skin Care, we take the health and safety of all of our patients very seriously. That's why our whole staff has recently undergone CPR-recertification so that every member of our team can assist in the event of an emergency.
According to the American Heart Association (AHA), more than 350,000 out-of-hospital cardiac arrests occur in the United States each year. That's an alarming number. That's why we believe in having our whole staff CPR certified so that everyone--not just the doctors and nurses--can help out in saving a life.
As a surgical center that performs a number of plastic surgery procedures, and especially ones that require the use of anesthesia, we want our patients to know that when they come to us not only will they end up looking great, but they will be safe as well. Some of the many reasons why we believe in staying CPR certified include:
Patient healthy and safety is our number one concern
Failure to act in a cardiac emergency can lead to unnecessary deaths
Effective CPR given immediately after sudden cardiac arrest can double or triple a victim's chance of survival
We strive to provide a comfortable, relaxing, and safe environment for our patients
At the Zwiebel Center for Plastic Surgery and Skin Care, you can trust that your best interests are our main concern. Our board-certified plastic surgeon Dr. Paul Zwiebel is not only a respected leader in aesthetic procedures, but a leader when it comes to creating a solid foundation of education, training, and experience for his whole staff.
If you are interested in any of our procedures and wish to learn more, please contact us today at 303-470-3400 to schedule a consultation. We proudly serve the areas of Highlands Ranch, Littleton, and Denver, Colorado.