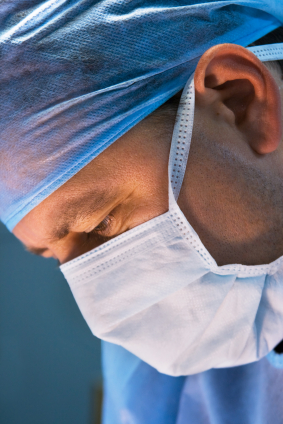 If you are looking for a plastic surgeon in Denver or anywhere else, it is important to choose a doctor who is highly educated, expertly trained and can provide examples of exemplary results. Board-certified plastic surgeon Dr. Paul Zwiebel possesses the knowledge, experience and expertise needed to provide you with the beautiful, natural-looking results you want.
Many people assume that any doctor who offers cosmetic procedures can be trusted to perform those procedures adequately. However, the law does not require surgeons to be specially trained in the procedures they advertise. Unfortunately, many doctors hop on the plastic surgery bandwagon with only general surgery training. These doctors hope to increase their profits at your risk.
When your doctor is a board-certified plastic surgeon, you know they have met the rigorous standards set by the American Board of Plastic Surgeons. These standards include:
Graduation from an accredited medical school
 
Five or more years as a surgical resident
 
At least two years of plastic surgery residency
 
Successful completion of the oral and written exams of the American Board of Plastic Surgery
 
Certification maintenance
In addition to earning a Doctorate in Dental Medicine (D.M.D.) from Harvard School of Dentistry, Dr. Zwiebel earned his Medical Doctorate (M.D.) from Mount Sinai School of Medicine. He completed his surgical residency at the University of California, Los Angeles and at the University of California, Davis. His plastic surgery residency was completed at the University of Pittsburgh. He also completed a Cranio-Maxillofacial Fellowship at the University of California, Los Angeles and a Craniofacial Fellowship in Paris, France with Dr. Paul Tessier.
Before committing to any plastic surgeon, you want to ensure that your doctor is committed to the ethics, art and proper techniques of plastic surgery. Not all surgeons are equal. Be clear about the intentions, background and skill of the doctor you choose. Before undergoing any surgical procedure, meet with your surgeon and review his or her credentials, as well as before-and-after examples of previous work.
If your are looking for a compassionate and qualified plastic surgeon in the Denver area, please contact The Zwiebel Center for Plastic Surgery and Skin Care today by completing the form on this page or calling 303-470-3400 to schedule a consultation. Dr. Zwiebel happily welcomes patients from Littleton and Highlands Ranch, Colorado, in addition to national and international clients.