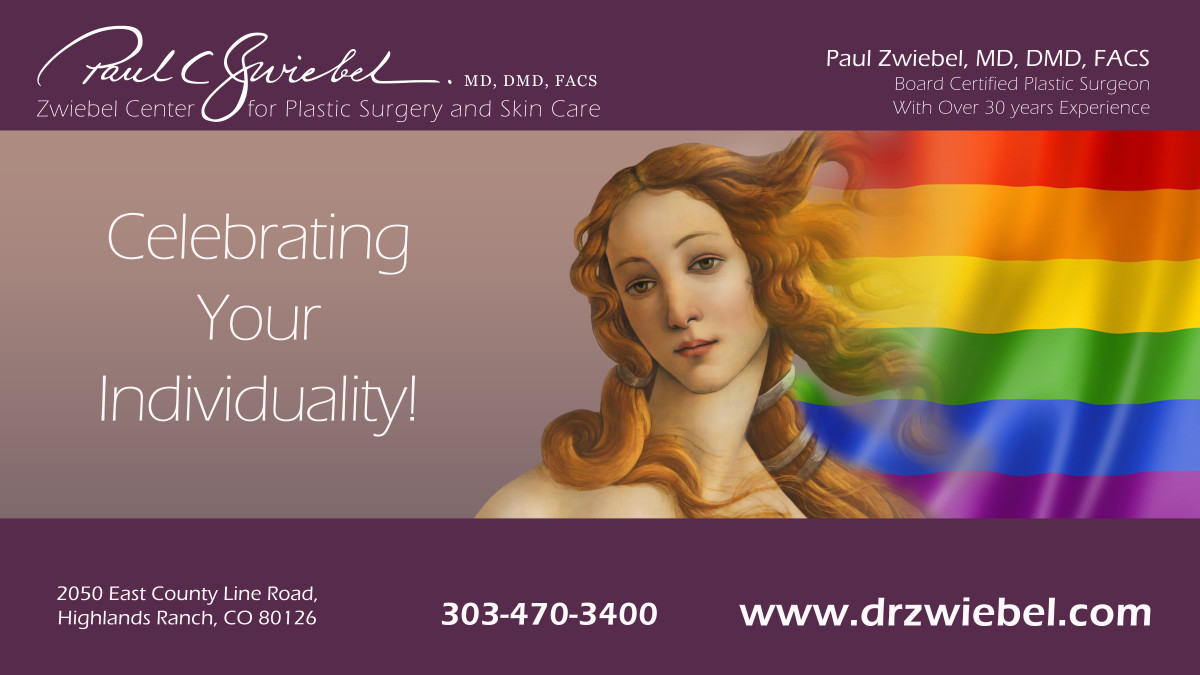 Celebrating Your Individuality
If you are like many of our patients, exploring options, you probably have many questions. That's what we're here for: We look forward to hearing from you about your individual plastic surgery goals and questions.
Your Personal Consultation: First, We Listen.
At the Zwiebel Center for Plastic Surgery and Skin Care, we understand that your decision to undergo a procedure is highly personal and private. We will treat you in a respectful manner, and with the utmost professionalism.  We fully respect your privacy, and will be very discreet during your personal consultation with Dr. Zwiebel. Your questions and concerns will be addressed, and your information will be treated with complete confidentiality.
Dr. Zwiebel will advise you if you are a good candidate for the procedure, discuss alternatives, and determine what techniques are best for your unique situation. Dr. Zwiebel will educate you about the procedure, and what to expect during your recovery.
Safety
Patient safety is our number one priority. Our team of dedicated professionals is vigilant in maintaining the highest standards of safety, ethics, and care in Plastic Surgery.
We uphold the strictest hiring and educational criteria in our staff to make certain patients are well cared for before, during, and after procedures. We involve our patients in working together towards a common goal: assuring the safest and best experience possible.
Our cornerstone services are plastic surgery, with integrated skin care and massage therapy.   Our nationally accredited surgery suite in Highlands Ranch, Colorado assures complete privacy, comfort, and outstanding care. Dr. Zwiebel has been practicing for 30 years, and is recognized for his expertise, experience, and excellence in the field of Plastic Surgery.
Your Procedures Could Include:
    Abdominoplasty (Tummy Tuck)
    Body Contouring
    BOTOX
    Breast Augmentation (Implants)
    Breast Reduction
    Brow Lift/Contouring
    Buttock Augmentation
    Cheek or Chin Implants
    Chest (Pectoral) Augmentation
    Eyelid Lift
    Face Lift
    Fat Grafting
    Gynecomastia (Male Breast Reduction)
    Injectable Fillers
    LASER Hair Removal
    Lip Augmentation, Lip Lift
    Liposuction
    Minimally Invasive and Non-Invasive Skin Tightening (THERMI RF™)
    Neck Lift/Contouring
    Otoplasty (Ear Reshaping)
    Rhinoplasty (Nose Reshaping)
    Scar Therapy
    Skin Care
    Skin Resurfacing
Transgender Plastic Surgery and Skin Care >>
The Zwiebel Center for Plastic Surgery and Skin Careis in the business of helping real patients achieve real results.  We make every effort to get to know you and your goals as we plan for your procedures. We provide a team approach for the care our patients.
Our services include facial masculinization, facial feminization, breast enhancement and body sculpting. Our goal is to work with you to attain the results you seek, and support you in your journey.  Plastic surgery offers a unique and powerful opportunity to unite body image with self-image.
We strive to provide a superb solution for you, as you consider what enhancements you are seeking. Dr. Zwiebel and his staff are dedicated to providing each patient with unparalleled personal care and individualized attention to achieve exceptional surgical results.
Next Steps
We want to be your first choice when it comes to plastic surgery, skin care, and massage therapy services. Our team is committed to compassion, education, excellence, and real results.
To learn more, and to find out if you are a good candidate for a plastic surgery procedure, call our office today at (303)470-3400 and schedule your private consultation with Dr. Zwiebel.
We look forward to meeting you and answering your questions.
 A Note from Dr. Zwiebel:
How to Choose the Best Plastic Surgeon?
Patients often ask me how to choose the best Plastic Surgeon for their procedure. I tell them that excellent training and Board Certification form the foundation, but experience, expertise, and integrity are critical characteristics in a Plastic Surgeon.
"[A Nurse] told me that I had to see Dr. Zwiebel before making my decision; I can see why, and I am glad that I did."
It Takes a Team
In addition to carefully selecting the best Plastic Surgeon for your procedure, consider the supportive team of staff members that will be helping to provide your care. At your consultation, is the staff attentive to you? Does the practice create an environment of caring and professionalism?
I am fortunate to have a staff of congenial and dedicated professionals who work as a cohesive team. Our greatest passion is working together to help our patients have a successful plastic surgery experience, and achieve their cosmetic surgery goals. We are most gratified by a patient who is happy with a great post-op result.
"Everyone here has been so fantastic, from the initial consultation, through surgery and every post-operative visit. I know I made the right choice"
A Collaborative Process
We know your choice to have a cosmetic procedure is uniquely personal. We are committed to carefully listening to your questions, and learning about your cosmetic surgery goals. I will explain alternatives. My recommendations will be based upon careful examination, and my best judgment from 30 years of experience in Plastic Surgery practice.  I will be frank in telling you if you are not a good candidate, or if I think surgery will not meet your expectations.
"I've had consultations with other doctors. My consultation with Dr. Zwiebel was by far the most informative."
"I've had 4 other consultations, but when I came here, there was no doubt in my mind this is my choice for my surgery."
A Great Result Starts With Great Preparation
The consultation will be an educational process for you. If you decide to proceed with surgery, we will provide you with detailed instructions for pre-operative preparation and your post-operative care.
Our private surgical suite offers a unique opportunity for your comfort, safety and privacy in a controlled and dedicated environment. Having my own team means you will see familiar faces on your surgery day: A well-rehearsed cohesive team of veterans that can ensure safety, communication, and efficiency – a smoother procedure that takes less time.
Post-operative Continuity of Care
A good recovery is just as important as a good operation. My team will be with you everystep of the way, from consultation, through surgery, and recovery.
"We came because we were told by [another patient] about the excellent post-op care and that was so important to us."
Come Feel the Difference
Call today to meet me and my team and schedule your personal consultation! (303)470-3400