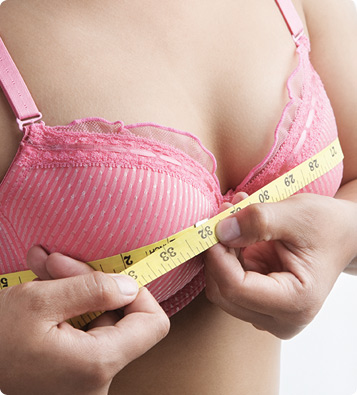 Breast augmentation is an effective way to perfect breast size, shape, and symmetry, but at what age is this procedure best? That depends on a number of factors and is something that can be determined during your breast augmentation consultation with Denver plastic surgeon Dr. Paul Zwiebel.
Breast augmentation is rarely performed on women under the age of 18 and some choose to wait until after 22 in order to improve breast implant options. Silicone breast implants are not available prior to that age and, because breasts may continue to develop up to and even slightly after that point, waiting is a good choice for some of our patients. There is no upper age limit for breast augmentation.
Several unique factors will influence when breast augmentation is right for you and determining the best time is something that requires the assistance of an experienced and caring plastic surgeon. With over three decades of experience personalizing plastic surgery procedures to meet the exacting demands of our patients, board-certified Denver plastic surgeon Dr. Paul Zwiebel welcomes an opportunity to meet with you, assess your frame, discuss your concerns, cover your options, and help you choose when breast augmentation will produce the most benefit for your body.
To be a candidate for breast augmentation you will need to be:
Over the age of 18 (22 if you would like silicone breast implants)
In generally good health
Prepared for a surgical procedure and recovery period
Willing to follow pre and postoperative instructions
Realistic about what breast augmentation can achieve
When you come to our Highlands Ranch plastic surgery center for your private and informative consultation, you will be afforded the respect and attention you deserve. We will work individually with you, honoring your personal desires and ultimate goals, to help ensure your breast augmentation procedure meets your specific needs. Please contact the Zwiebel Center for Plastic Surgery online or by calling 303-470-3400 to schedule your initial consultation today. We welcome breast augmentation patients from Littleton, Englewood, and all Metro Denver communities.