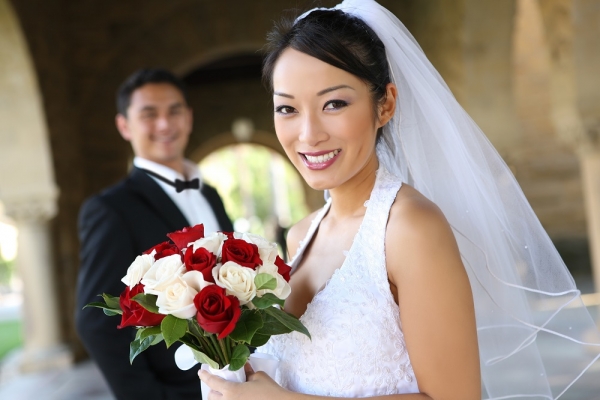 As the last vestiges of winter make way for budding trees and warmer temps now is the time to start preparing for that late spring or summer wedding. Now, you've probably already made most of the arrangements and booked your venue, set the seating chart, and hired your photographer but the time is now to make those final touch-ups to yourself to help you look and feel your best on your big day.
At the Zwiebel Center for Plastic Surgery and Skin Care, our board-certified plastic surgeon Dr. Paul Zwiebel understands that your wedding day is one that you'll remember for the rest of your life. That's why he offers a multitude of body contouring and skincare services to enhance not only your natural beauty but to increase your self-confidence as well.
If you're thinking about having plastic surgery or a minimally-invasive procedure performed it's important that you do so with enough time before so that you can recover fully before your wedding day. At our office, we value your safety above all else and will never rush a procedure or perform a treatment that may have ill effects on you. In that light, we encourage you to speak with Dr. Zwiebel right away so you can determine the best plan of action to meet your aesthetic goals in time.
Whether you wish to address small deposits of unwanted fat, unsightly loose skin, enhance your breasts, or rejuvenate your skin, we have a procedure to help you feel amazing. Below we outline the approximate timelines for certain procedures so that you can plan your treatment and be worry free as you walk down the aisle.
The timelines below reflect the approximate time you should have the procedure before your wedding to ensure proper healing and recovery:
5 months: If you wish to have work done to your nose, a rhinoplasty procedure should be completed at least five months in advance of your wedding
4 months: For those looking to rejuvenate their skin, it's recommended to start your skincare regimen at least four months in advance
3 months: For surgical procedures such as breast augmentation, liposuction, and tummy tuck it's best to have them at least three months prior to your wedding
2-3 weeks: Plan at least three weeks ahead if you're looking to improve the appearance of your face with dermal fillers or BOTOX®
2-3 days: For that last minute facial glow you can have an Illuminize Peel or microdermabrasion a few days before your wedding
 As we mentioned, these are approximate timelines and it's best to schedule a consultation with Dr. Zwiebel to get an accurate assessment of the best treatment and your recovery to ensure the best possible results.
If you'd like to learn more about any of these procedures and wish to schedule a consultation, please contact our office by filling out the form on this page or by calling us at 303-470-3400 today. We gladly help people reach their aesthetic goals who live in and near the areas of Denver, Highlands Ranch, and Littleton, Colorado.